Your luxury car deserves the best and we can provide just that. Healthy brakes play a big role in safety and performance, not to mention retained value. When you need Mercedes-Benz brake service make us your premier luxury car repair shop. Learn the signs and symptoms of brake wear below.

When to Replace Brake Pads
When your pads reach around 3mm, it's time to replace them. We highly recommend using Mercedes-Benz OEM brake pads, which come with a manufacturer warranty and rigorous quality assurance testing.
Check your brakes at least once per year to stay aware of their current thickness and condition.
When a vehicle pulls to the left or right when braking, it may also be an indication of bad brake pads. Pulling may be related to other service needs as well.
If you see a brake wear indicator warning light, it means the brake pads are due to be replaced.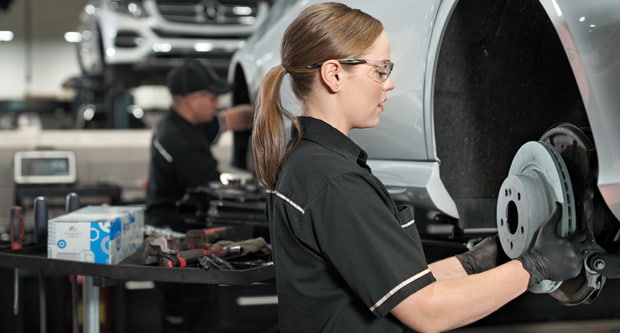 Why You Shouldn't Ignore Brake Fluid
Neglecting to get a brake fluid flush when recommended can lead to corrosion in the brake system.
Check your Mercedes-Benz's brake fluid annually to stay aware of its level and condition.
While it varies, brake fluid is often necessary to change every two to three years.
Additionally, when brake fluid goes from "dry" to "wet," from collecting a certain percentage of moisture, vaporizing in the brake lines is a possibility. If this happens, it can hinder a car from being able to stop.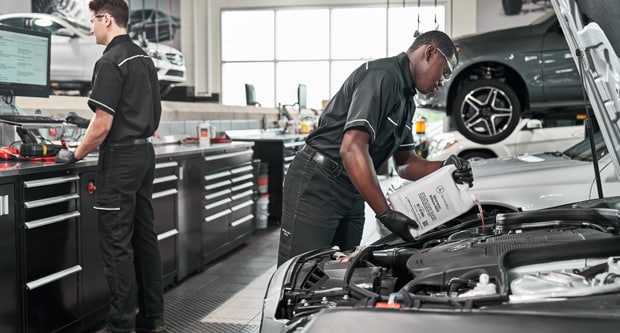 With Genuine Mercedes-Benz Parts, the quality craftsmanship goes into our parts the same way in which goes into our vehicles. Genuine Mercedes-Benz parts are engineered specifically for your vehicle to maximize longevity, safety and performance.Our Certified Technicians have a distinct advantage when it comes to thorough inspection and accurate assessment of a Mercedes-Benz. By only working on vehicles like yours, they have a better understanding of just what it takes to keep it running at peak performance. By accessing proprietary information and analytics, our technicians have a distinct advantage when it comes to thorough inspection and accurate assessment of a Mercedes-Benz. All of our efforts when it comes to service are done with one thing in mind: to give you greater confidence and peace of mind behind the wheel. It's what you deserve as a Mercedes-Benz owner, and what you should expect when you put your trust in us.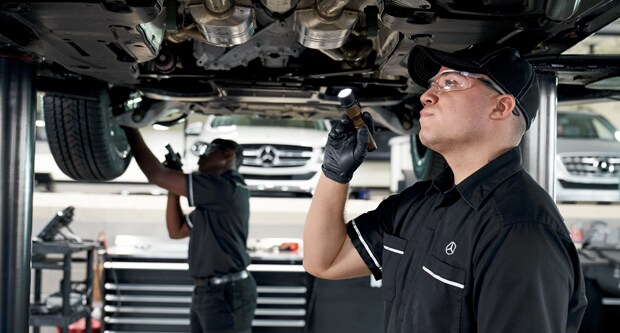 At Mercedes-Benz of Jackson, our Certified Technicians are trained to identify and resolve any brake component concerns to the manufacturer specifications of your model. If you are experiencing any of the common warning signs of brake trouble, contact our Service Department at (419) 871-5961 or schedule a service appointment online today.